Tonight was parent/teacher interview night and I met with some of the many wonderful families in our school. With each passing year, I get a bit more confident for these kind of nights. I have a little bit more experience and I because of that it is easier to say some of the things that are hard to say but need to be said. I can honestly say this evening was my best evening of interviews that I have ever had. Granted, it's only my 4th set of November interviews, but the entire evening went so well. Parents were so receptive to feedback and many were thrilled at their child's progress so far this year. It was a long and full day with teaching and then (almost) back to back interviews for 4 hours.
While I was busy talking to the parents at my school, Conrad, Kezia, and Kaden were at Kiandra's school or her Jazz Band Concert. It was a long day for Kiandra too. She was at school all day and then had driver's ed and then her concert. I put Conrad on Photo Duty:

Kiandra did not have to wear her usual band wear and could dress up for the concert (which she loved!) and she chose to wear her Grade 8 grad dress.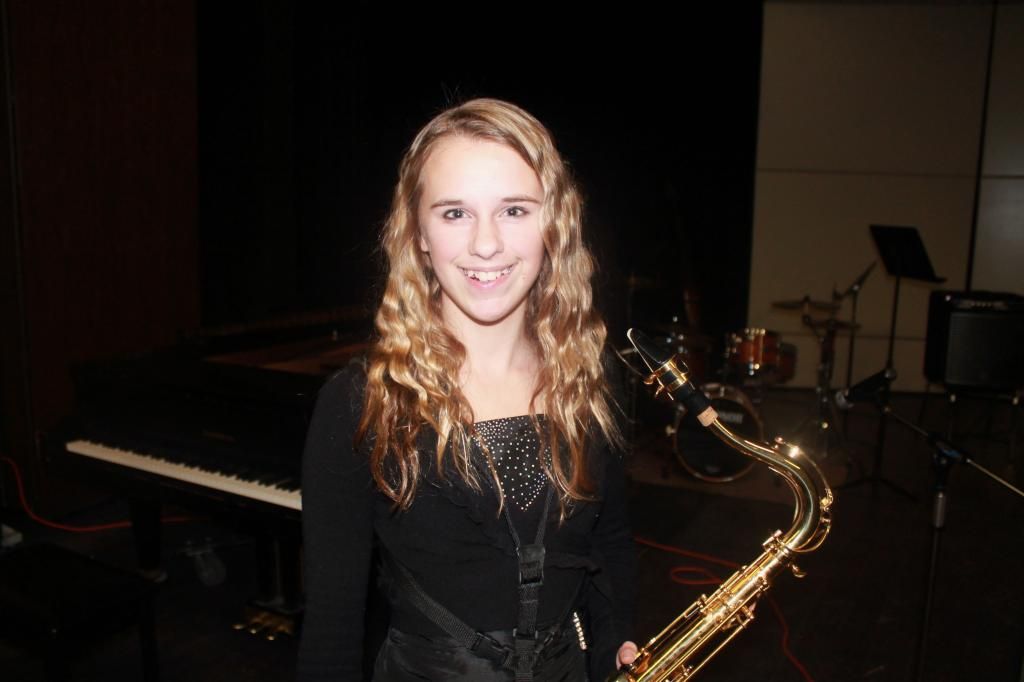 It's funny because Kezia just recently grew just a tiny bit taller than Kiandra. (We were told Kezia would likely be taller but didn't believe it.) When Kiandra came out in her grad dress last night to see how it looked, she commented "I don't think I've grown at all since Grade 8!" and I think she's right. We bought this dress in February (almost 2 years ago) and it still fits like a glove.